1.14.2014
OUTFIT | ROADS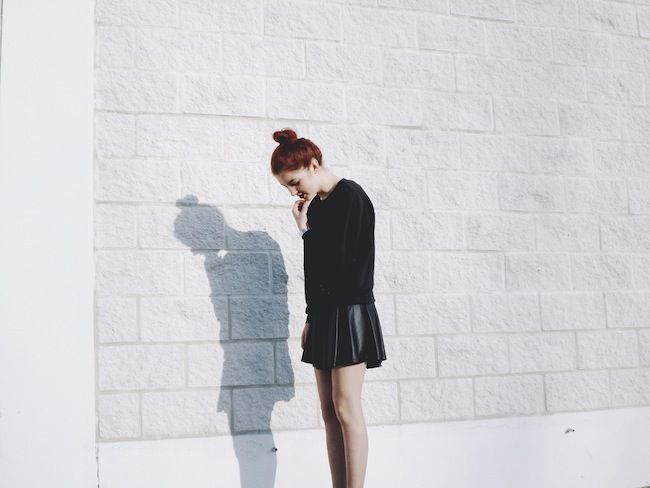 PORTUGUESE:
Como referi no
post de ontem,
o outfit post que hoje vos mostro resume-se numa palavra: preto. Quem me conhece, sabe que adoro esta cor mas a verdade é que nunca tinha experimentado (a não ser quando saio à noite de vestido preto - mas normalmente o casaco nunca o é portanto acho que não conta) um conjunto preto da cabeça aos pés e a verdade é que gostei imenso da experiência. O preto é, por si só, uma cor bonita, mas o que mais adorei foi, sem dúvida, o contraste com o meu cabelo ruivo. Dizem que pessoas branquinhas não devem abusar nas cores escuras porque podem parecer "mortos-vivos" mas eu cá não me arrependo nem um pouco da escolha que fiz.
Aliei as minhas novas
cut out boots
à camisola - mais incrível que alguma vez tive - da
FrontRowShop
e à skater skirt imitação de cabedal. O resultado? Algo que podia vestir todos os os dias sem nunca me cansar.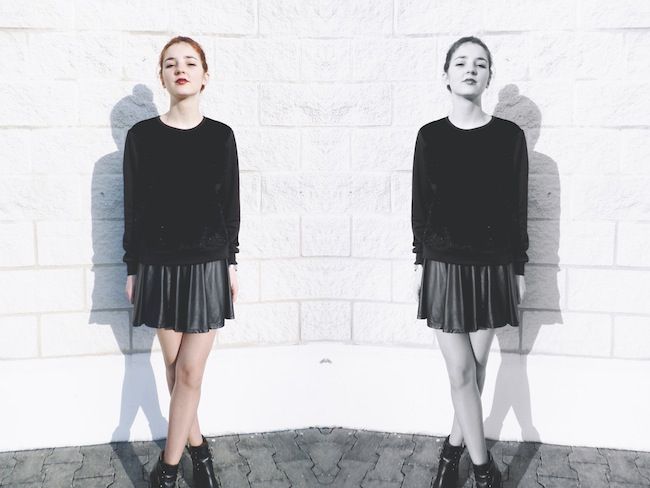 ENGLISH:
If you asked me just one word to describe today's outfit I would answer: black! Who knows me know that I love this color but until now I never tried to use it from head to toe, but the truth is that I loved the experience. This color is beautiful but what I really loved about this outfit was the contrast with my red hair. People say that light skin people should not use dark colors because they can look like they're death, but I have no regrets about the choice I made.
I combined my new cut out boots to FrontRowShop sweater (the most amazing I've ever had) and this imitation leather skater skirt. The result? Something I could wear all day and never get tired.
Boots: Primark // Skater Skirt: Bershka // Sweater:
FrontRowShop
Gostaram do outfit? Já alguma vez arriscaram e usaram um conjunto total black?
Did you liked this outfit? Have you ever tried a total black outfit?